How Project Management Frameworks Give Facilitators Tools to Handle Underperformance
Extended absences, missed deadlines, inadequate training, a lack of effort. Whatever the reason for their underperformance, one employee has the power to throw an entire project off course.
As a project manager, it's important to take steps to improve the performance of your team members. But it's also your responsibility to make sure that you account for underperformance in advance, spot and appropriately deal with poor performance when it occurs.
In all of these situations, project management frameworks provide the perfect tools for the job.
Agile Sprints Let Managers Identify and Fix Performance Issues
Agile is particularly well suited for allowing project managers to make quick changes throughout a project, writes PMWorld 360 Magazine founder Moira Alexander.
"It is commonly used in software development projects in large part because it makes it easier to identify issues quickly and to make modifications early in the development process, rather than having to wait until testing is complete."
The team at Study.com point out that one of the benefits of working in sprints is that it quickly becomes apparent when something has gone wrong. "The fact that Agile uses the short iterations or sprints to build the end product in sections means that risks are handled in each sprint and therefore on a much smaller level than the whole project."
In other words, an underperforming employee can only do so much damage before you have a chance to rectify the problem.
Unlike the waterfall method of project management, where everything is planned out from start to finish, agile sprints allow you to plan as you go, says scrum master Christian Bisson. "For most projects with lots of unknowns, planning too much will be a waste of time because the project will evolve and most of the work done in advance will be wasted. That's why you plan as you go in agile."
You don't know if a particular employee will underperform at the start of a project or by what degree they will hinder development. But by using agile management techniques, you do know that you'll have the chance to readjust quickly without having to change the entire plan. 
The sprint review meeting offers the chance to review work and see what was (and wasn't) completed. As a project manager, this isn't just an opportunity to show stakeholders how the project is progressing and test the product, it is also an opportunity to identify any weakness within the product team or instances where one employee is holding up the entire project.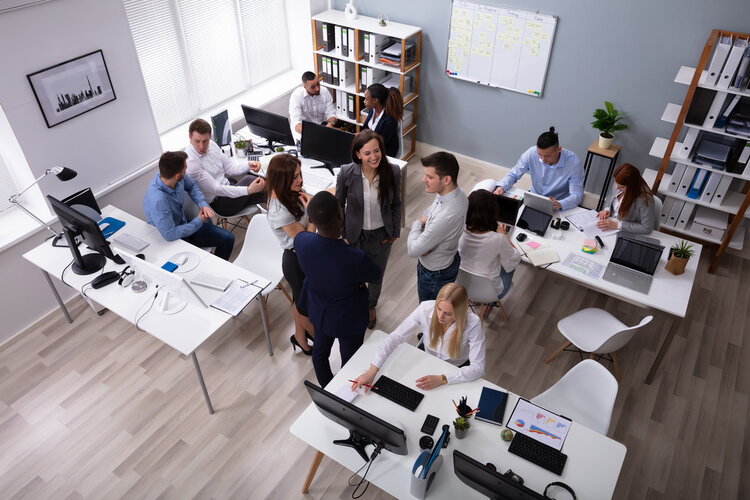 Identify and Fix Problems at Scrum Meetings
If you're using scrum, daily standups are the perfect way to spot potential employee underperformance. These meetings are short and should be used to allow every team member to update the group on their progress, writes Zapier's Matthew Guay.
Don't get carried away trying to delve into the problem here. "This meeting is not the time or place to air issues—those will go to the Scrum master outside of the daily meetings—but instead is a place to keep the ball rolling."
You shouldn't turn daily 15-minute standup meetings into multiple-hour witch hunts. We have several tips to keep your scrums effective and on-point. Instead, you can use Scrum's other meetings to address any underperformance issues highlighted at standups.
Daily, weekly and monthly meetings are essential for getting feedback and fostering collaboration, says engineer Bojan Simic. Rather than waiting for periodic reviews, regular meetings let everyone know "know where they stand and where to improve."
But these meetings are only effective if you can follow through on them, says Meeteor founder Mamie Kanfer Stewart. Share meeting notes, assign team tasks and check in on the status of objectives to ensure that the changes you have put in place to revert underperformance are being carried out.
Spot Underperformance With Gantt Charts and Kanban Boards
One of the best things about using Gantt charts in project management is the ability to visually see the entire project in one single place, writes ProofHub's Sandeep Kashyap.
"It acts as a great visualization and prioritization tool as it provides the total overview of the project and tells you about the critical information such as members involved in each step, the order of tasks, duration, start-to-end dates, task dependencies and progress made in them."
As a result, managers can quickly see which task is responsible for a project is falling behind and who is responsible for that task.
If your Gantt chart is online and shared by everyone, it also makes it easy for you to fix instances of underperformance by assigning new or more resources to the task.
"Because the Gantt chart is interactive, you can simply drag and drop scheduling changes, such as adjusting start and end dates. Project plans are created, monitored and shared with multiple views, which allow team members to work independently on their tasks and get email updates when their tasks have changed as a result of a delay or product pivot," writes Jason Wetland, founder and CEO of ProjectManager.com.
Kanban boards are equally useful for project managers in identifying problems and fixing employee underperformance. "Kanban can help you visualize and maintain your tasks and workflows, signaling potential bottlenecks for each project or workflow stage," explains the team at project management company Paymo.
Tasks that stay stuck in one lane are clear signs that one or several employees aren't able to perform at the expected level. Where this is the case, some or all of their tasks can quickly be reassigned to other team members so that projects can progress on time.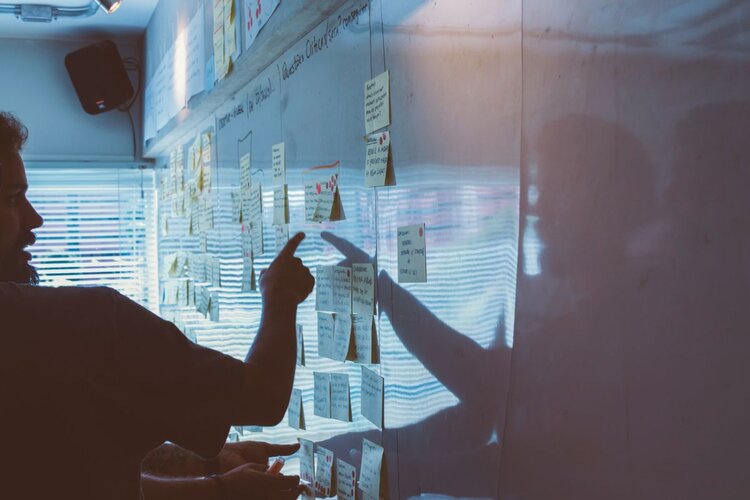 Every Framework Allows Deadline Buffers to Be Built In
All project management frameworks allow you to build in buffers to every deadline. Project managers should seriously consider taking advantage of buffers to account for any instance of employee underperformance at the outset of a project.
Ben Rockwood, vice president of production engineering at automation platform Packet, recommends padding your schedule with several buffer weeks without telling your team. "For example, if you need to deliver something in 4 weeks, set the schedule for delivery in 2 or 3 weeks and allow for 1 to 2 weeks of buffer. If the team pulls off a miracle, great. But if they don't, they already have time to allow for overages. This ensures an appropriate sense of urgency and a less stressful delivery timeline."
Another option is to create two timelines, says digital project manager Kimberly Misutka: "One timeline that is internal for the team working on your project and one that is external to your stakeholders. The timeline for your team shows the estimated time projected by each required resource. The timeline for your stakeholders holds the buffer as a safety net to capture the unknowns that could potentially creeps up."
This is the exact approach that Ashley Schwartau, chief operating officer at The Security Awareness Company, uses to manage her team. "I assign my team members specific deadlines for their parts of the project – and the dates I give are always much earlier than I actually need." If something goes wrong, there is plenty of time to fix it.
Images by: Adeolu Eletu, Andriy Popov/©123RF.com, Startaê Team