10 Things to Look for in a Lean Six Sigma Training Provider
Investing in Lean Six Sigma training is an important step for your organization. Your employees will be able to move your organization into productive and modern processes that cut costs and benefit the team. However, you can only reap these benefits if you choose a training provider that provides valuable information and actionable items for your team.
There are a lot of Lean Six Sigma training providers out there, but not all of them offer the quality training you need. Here is what you need to look for as you begin the certification process.
What to Look for in a Six Sigma Provider
As more Six Sigma training providers advertise their expertise, it is hard to tell who is offering a quality learning experience and who is overcharging and under-promising. This is a problem found across practitioners, and has even been noticed by some of the top Six Sigma organizations in the industry.
"Without a standardized governing body overseeing the practice of Lean Six Sigma program basics, there are often many variations in the methods for becoming certified, some of which don't meet minimum standards for top job positions as a Lean Six Sigma practitioner," writes the International Society of Six Sigma Professionals.
Even if you only need a few employees trained in LSS right now, you may need to use your training provider again in the future. You will bring them in for retraining, advanced certifications, or training for new team members when turnover occurs. It is important that you like your Six Sigma trainer and mentor and are happy with their results.
To achieve this, game designer Skye Larsen suggests creating concrete goals you can track and measure when you bring on a trainer. Measure the effectiveness that the training has had for several months after the trainer leaves. This will tell you whether you should bring them back or find someone better. As part of the evaluation process, consider these 10 criteria that can highlight the value of certain providers, while showing the weaknesses of others.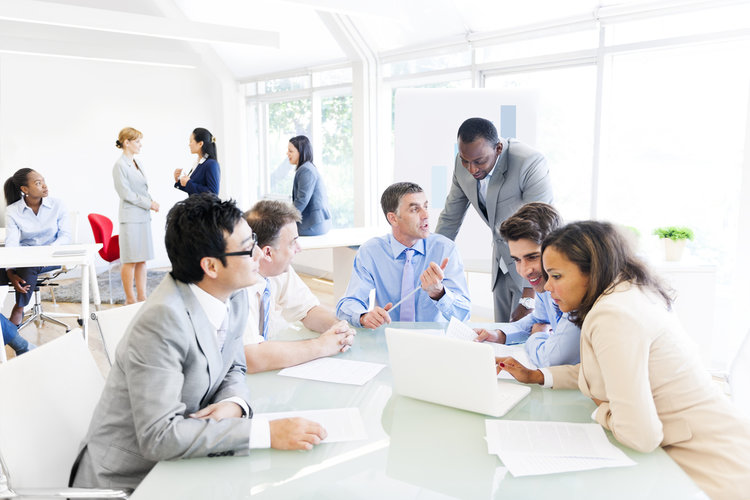 1. A Reasonable Learning Timeline
Advancing your knowledge of Lean Six Sigma takes time and dedication, which means you should be wary of training providers promising fast results and immediate certification.
Executive coach Jennifer Bridges explains the time and financial cost of obtaining the three LSS belts (yellow, green and black). Black belt certifications can cost up to $400 and require participants to have at least three years of experience and two complete projects with signed affidavits.
For companies that just want their team members to receive an overview of Lean Six Sigma before they dive deeper into heavier learning, there are options. According to Purdue University's Lean Six Sigma and Project Management program, participants can obtain a white belt level of LSS without any extended training or formal certification. They can learn about the LSS basics and vocabulary, which allows them to participate in projects and small tasks.
2. An Understanding of Who Needs Lean Six Sigma
Not every project management team member needs LSS training, and your employees might not need to advance beyond yellow or green belt certification. Your trainer can guide you to the steps you should take to make the biggest possible impact.
"In getting started, the program manager must be able to identify the needs of an organization," writes Shannon Kluczny, chief revenue officer at BizLibrary. "At the core of any effective training program is correctly identifying who needs to be trained, and on what skills or topics."
Be wary of LSS trainers who try to bring in as many employees as possible for training, or who do not respect the roles and job titles of your team. They may just be trying to make a quick buck by increasing the number of students in the class.
3. Detailed and Professional Materials
Before you take on a LSS trainer, ask about their materials and if you can see a copy or sample of what they teach. This will help you understand the level of professionalism for this trainer and how careful they are with their lessons.
"When you fail to create a well-thought-out and organized training program, you jeopardize the success of every employee who participates in training," says communications professional Amy Lewkovich.
4. Microlearning and Digestible Content
If you are not familiar with evaluating training materials, one thing you can look for is digestible content.
Digital marketing manager Brian Casey highly recommends the use of microlearning in a training process. Microlearning delivers short, specific bursts of content at a time. This holds an employee's interest and allows them to focus, increasing the chances that they remember the material and can apply it later.
See how various LSS providers break up their materials and focus on different concepts. This will give you an idea for how hard or easy the material will be to learn.
5. A Multi-Modal Approach
Along with microlearning, check to see how participants in LSS training will be presented with the materials.
Tom Place, business development manager at Vital Learning, emphasizes the importance of a multi-modal approach, a teaching style that incorporates multiple types of learning. This is effective for employees that have different learning styles, and also as a tool to reinforce the message.
While an employee might understand a concept in theory, they relearn or remember the topic when they put it into practice for an activity or challenge. When learners use two or three different learning styles in one lesson, the message is more likely to stick.
6. Lesson Reinforcement
Lean Six Sigma is a concept that needs to be reinforced and practiced for several years. This is why green and black belt certification takes so long to obtain. Your trainer should be able to provide examples and opportunities for how your company can reinforce the lessons learned.
"Training is only effective in achieving business outcomes when new knowledge and skills transition from the learning platform to the workplace," says Eleni Zoe at TalentLMS. She notes that both training reinforcement and experiential learning (training that can be applied on the job) as two key criteria in a successful training program.
This is actually good news for business owners. Employees working through LSS training can apply their lessons to various problems and activities as they learn, helping the company even before they advance through the different levels.
7. Opportunities to Collaborate and Network
Kelsy Ketchum at HR Morning points to the collaborative nature of the training process. Employees can help each other overcome hurdles and reinforce the messages that they learned earlier. Plus, more advanced employees can assist their colleagues, turning students into teachers.
Finding opportunities to collaborate might not be as easy in the world of Lean Six Sigma training as you think, especially if only one of your employees is getting certified. However, there are several LSS networking groups that meet online and in-person, forming a community of professionals who are eager to help each other.
8. Employee Buy-In to the Program
This may seem obvious at first, but your employees will decide how they feel about your Six Sigma training provider and materials within a few minutes of the first presentation — and this will have a big impact.
"How well your employees engage with your training will determine how successful it will be," writes Kirstie Greany, senior learning consultant at Elucidat.
If your team doesn't think the material is useful, digestible, or applicable, they won't apply it throughout their workday. While your team members may be interested in the basics of LSS at first, the wrong training provider can intimidate them or confuse them to the point where they give up.
"Sometimes you can judge whether employees learned anything by their ability to impart the knowledge to others," adds tech writer Alfred Poor. Engaged employees will come back and want to "show and tell" what they experienced to pass on the wisdom to others.
9. Executive Investment
Leaders who support employees in their LSS development will create opportunities for Six Sigma practice. They will allow their employees to network and will break down barriers when needed. Without executive support, the skills of LSS-trained employees are likely to wilt.
"The cherry on top of the employee training program is leadership buy-in," writes Beth Thornton, chief revenue officer at Inspire Software. "You can't implement an effective training program without the approval of upper-level management, and having the higher-ups support your program boosts its structural integrity from the top down."
10. Post-Course Follow Up
What materials are offered after the training? Is post-training available? How easy will the trainer be to contact once the course has ended? These are all questions you want to ask before you start a new training program.
Andrew Dickenson, founder of Product Focus, includes this criteria in his checklist of training specifically geared toward project managers. It is a good resource to keep in mind as you evaluate your Lean Six Sigma providers as well.
How to Choose the Best Lean Six Sigma Training Provider
Once you understand the criteria needed to choose a Six Sigma training provider, you can take steps to find the best one for your needs.
Develop a list of potential training providers to choose from as you start the evaluation process, recommends digital marketer Jeff Shepherd. Once you have your list, start working through it to see which options offer the best value and resources. This will give you confidence in your choice.
Images by: kasto/©123RF.com, rawpixel/©123RF.com, photomix-company, free-photos0 Likes Share